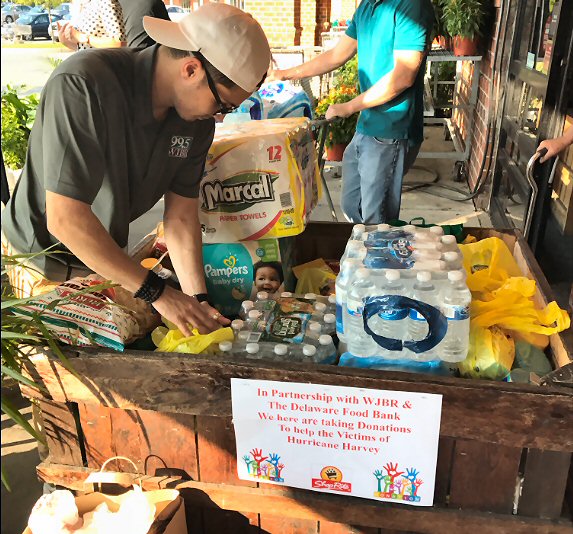 WJBR-FM/Wilmington: Beasley Media Group's WJBR-FM partnered with Shoprite to collect food for families impacted by Hurricane Harvey in Texas. As part of the company's on-going Community of Caring Initiative, WJBR is matching food donations pound for pound. The station collected over 12,500 pounds of food during a recent on-site collection event.
---
Copyright © 1989-2018 RADIO ONLINE ®

The publisher makes no claims concerning the validity of the information posted on RADIO ONLINE and will not be held liable for its use. No part of this material may be reproduced in any form, incorporated in any information retrieval system or otherwise redistributed without the prior written permission of the publisher.
---