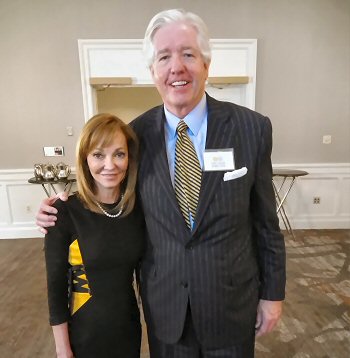 Beasley Media Group: CEO Caroline Beasley was featured with former Greater Media Chairman and CEO Peter Smyth at the 2017 Massachusetts Broadcasters Hall of Fame Induction Luncheon. The annual event took place on Thursday, September 28 at the Marriott Hotel in Quincy, MA. Smyth was among the 2017 Inductees recognized for their life-long contributions and commitment to the broadcasting industry.
---
Copyright © 1989-2018 RADIO ONLINE ®

The publisher makes no claims concerning the validity of the information posted on RADIO ONLINE and will not be held liable for its use. No part of this material may be reproduced in any form, incorporated in any information retrieval system or otherwise redistributed without the prior written permission of the publisher.
---