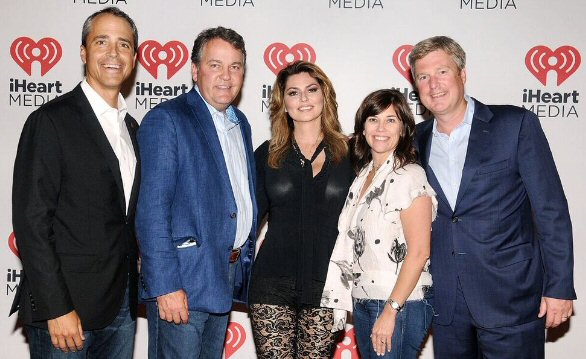 iHeartMedia/Orlando: Shania Twain performed at an ANA dinner party hosted by iHeartMedia in Orlando on Thursday night. L-R: iHeartMedia President of National Sales, Marketing and Partnerships Tim Castelli; Vonage CMO Ted Gilvar; Shania Twain; eBay CMO Suzy Deering; and OMD Worldwide CEO Josh Osbornattend.
---
Copyright © 1989-2018 RADIO ONLINE ®

The publisher makes no claims concerning the validity of the information posted on RADIO ONLINE and will not be held liable for its use. No part of this material may be reproduced in any form, incorporated in any information retrieval system or otherwise redistributed without the prior written permission of the publisher.
---