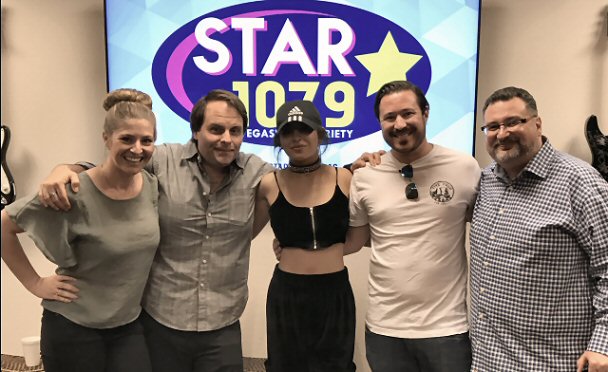 KVGS-FM/Las Vegas: Road Runner/Atlantic recording artist Charlie XCX visited the Star 107.9 staff at Beasley Media Group in Las Vegas. L-R: Morning show co-host Aimee Montgomery, APD/MD/PM drive announcer Brian Hammer, Charlie XCX, Night talent Chad Letts and OM/PD John Candelaria.
---
Copyright © 1989-2018 RADIO ONLINE ®

The publisher makes no claims concerning the validity of the information posted on RADIO ONLINE and will not be held liable for its use. No part of this material may be reproduced in any form, incorporated in any information retrieval system or otherwise redistributed without the prior written permission of the publisher.
---