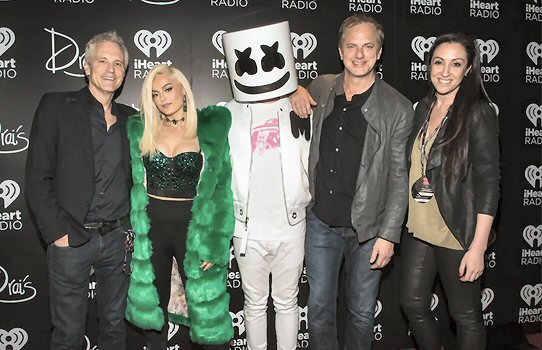 iHeartMedia: iHM's private "iHeartRadio Live" party at CES 2018 in Las Vegas featured performances by marshmello and Bebe Rexha, as well as iHeartMedia executives. L-R: iHM President of Entertainment Enterprises John Sykes, Bebe Rexha, EDM producer and DJ marshmello, iHM Chief Programming Officer Tom Poleman and VP/Artist Relations Marissa Morris.
---
Copyright © 1989-2018 RADIO ONLINE ®

The publisher makes no claims concerning the validity of the information posted on RADIO ONLINE and will not be held liable for its use. No part of this material may be reproduced in any form, incorporated in any information retrieval system or otherwise redistributed without the prior written permission of the publisher.
---