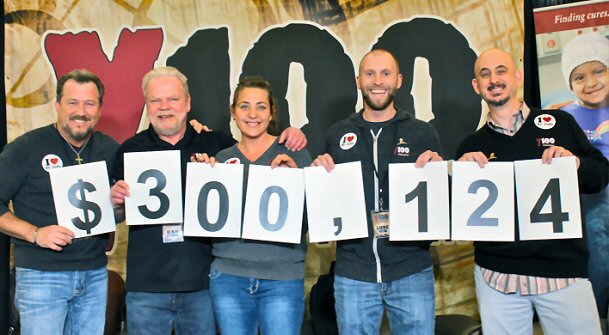 WNCY-FM/Appleton: WNCY held it's 20th Annual St. Jude Radiothon on February 9 and 10 in Green Bay. $300,124 was raised in the fight against childhood cancer. The total marks a $25,000 increase over last year's radiothon. The 20-year tally for the radiothon is now $4.6 million. L-R: WNCY's Mike DuBord, Dan Stone, Charli McKenzie, Luke Reid and Shotgun Shannon.
---
Copyright © 1989-2018 RADIO ONLINE ®

The publisher makes no claims concerning the validity of the information posted on RADIO ONLINE and will not be held liable for its use. No part of this material may be reproduced in any form, incorporated in any information retrieval system or otherwise redistributed without the prior written permission of the publisher.
---