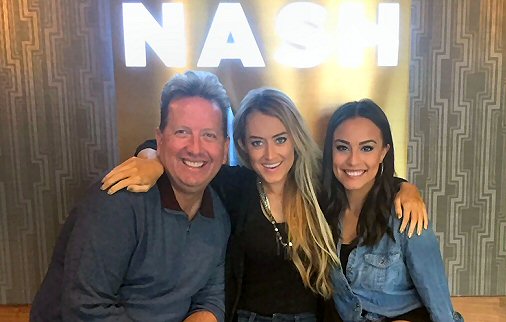 Cumulus Media: Country artist Brooke Eden had her first in-studio visit with "NASH Nights Live" on Wednesday. Brooke talked to co-hosts Shawn Parr and Elaina Smith about her new song, ''Act Like You Don't.'' L-R: Shawn and Elaina flanking Brooke Eden.
---
Copyright © 1989-2018 RADIO ONLINE ®

The publisher makes no claims concerning the validity of the information posted on RADIO ONLINE and will not be held liable for its use. No part of this material may be reproduced in any form, incorporated in any information retrieval system or otherwise redistributed without the prior written permission of the publisher.
---