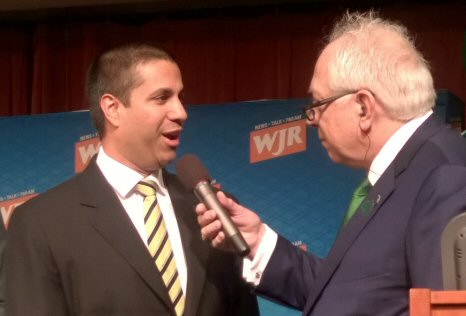 WJR-AM/Detroit: WJR Detroit's Paul W. Smith interviewed FCC Chairman Ajit Pai on his show last Friday. Pai, who has been an occasional guest on WJR as FCC Commissioner, called WJR to accept Smith's invitation to appear on his St. Patrick's Day show. The two are pictured at Smith's annual St. Patrick's Day Celebration.
---
Copyright © 1989-2018 RADIO ONLINE ®

The publisher makes no claims concerning the validity of the information posted on RADIO ONLINE and will not be held liable for its use. No part of this material may be reproduced in any form, incorporated in any information retrieval system or otherwise redistributed without the prior written permission of the publisher.
---