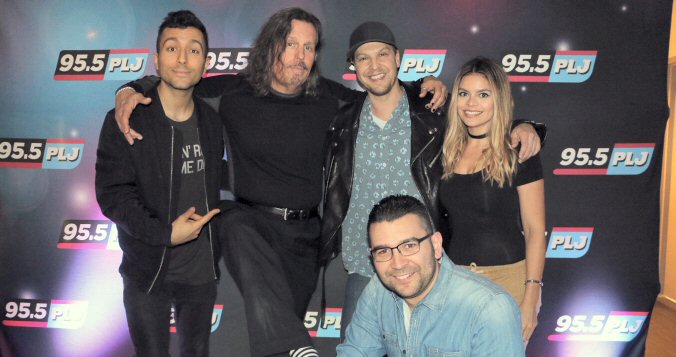 WPLJ-FM/New York: WPLJ-FM/New York welcomed singer and songwriter Gavin DeGraw to Stage 17, Cumulus Media's new live performance venue in New York, for ''Karaoke for a Cause'' on April 5. DeGraw performed an acoustic set for an intimate group of 95.5 PLJ listeners. L-R: 95.5 PLJ air talent Ralphie, Program Director Gillette, Gavin DeGraw; Assistant PD Mike Alan and air talent Melony Torres.
---
Copyright © 1989-2018 RADIO ONLINE ®

The publisher makes no claims concerning the validity of the information posted on RADIO ONLINE and will not be held liable for its use. No part of this material may be reproduced in any form, incorporated in any information retrieval system or otherwise redistributed without the prior written permission of the publisher.
---