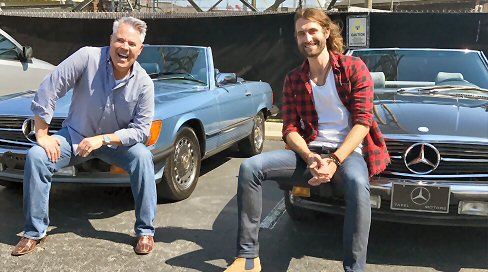 Cumulus Media: A photo of two of Maren Morris' biggest 80's Mercedes fans. Her boyfriend, country newcomer Ryan Hurd, and radio host Blair Garner sat down to chat in Nashville on Tuesday... but they couldn't help but have an impromptu photo shoot in front of Blair's two 80's Mercedes convertibles.
---
Copyright © 1989-2018 RADIO ONLINE ®

The publisher makes no claims concerning the validity of the information posted on RADIO ONLINE and will not be held liable for its use. No part of this material may be reproduced in any form, incorporated in any information retrieval system or otherwise redistributed without the prior written permission of the publisher.
---