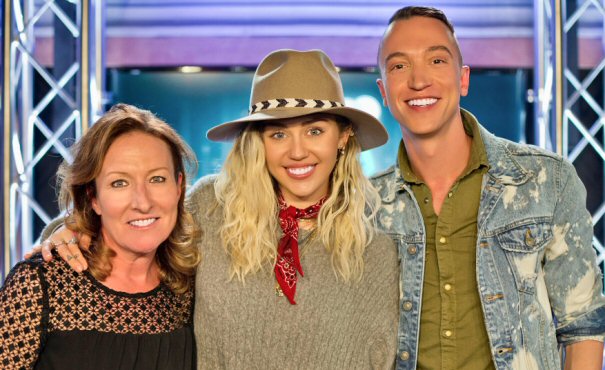 WNEW-FM/New York: Miley Cyrus joined Fresh 102.7 morning co-hosts ''Karen and Jeffrey'' to promote her latest single, ''Malibu'' where she also resides with her two pigs, two horses and seven dogs saying, ''That's not weird in Malibu. I give the pig spa treatments and then I just, like, don't change. I fell the other day in pig poop.. and I went to dinner with my mom right after.'' L-R: Karen Carson, Miley Cyrus and Jeffrey Jameson.
---
Copyright © 1989-2018 RADIO ONLINE ®

The publisher makes no claims concerning the validity of the information posted on RADIO ONLINE and will not be held liable for its use. No part of this material may be reproduced in any form, incorporated in any information retrieval system or otherwise redistributed without the prior written permission of the publisher.
---