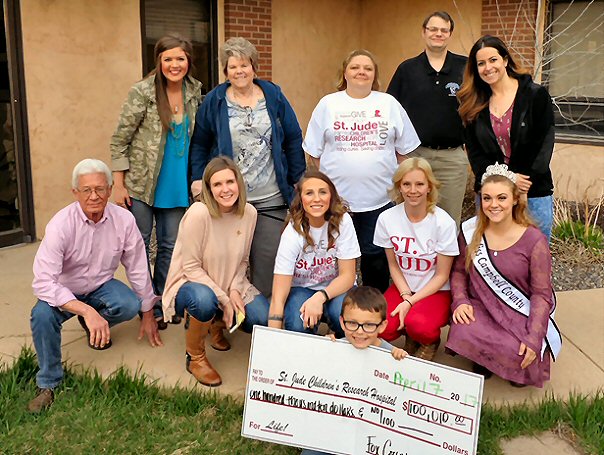 Legend Communications: With this year's St. Jude Radiothon total of just over $100,000, Legend Communications of Wyoming has surpassed $1.2 million in total dollars raised for the hospital over the past 11 years. The three Legend country stations -- KGWY-FM Gillette (shown here), KZMQ-FM Cody and KLGT-FM Buffalo-Sheridan -- are dedicated to helping St. Jude Children's Research Hospital in Memphis save lives and find cures for childhood cancers.
---
Copyright © 1989-2018 RADIO ONLINE ®

The publisher makes no claims concerning the validity of the information posted on RADIO ONLINE and will not be held liable for its use. No part of this material may be reproduced in any form, incorporated in any information retrieval system or otherwise redistributed without the prior written permission of the publisher.
---