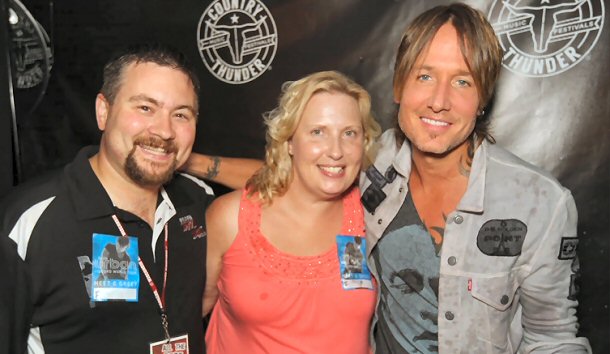 WJVL-FM/Janesville: WJVL's Justin Brown and his wife Mary strike a pose with Keith Urban last Friday, July 21 at Country Thunder in Twin Lakes, Wisconsin.
---
Copyright © 1989-2018 RADIO ONLINE ®

The publisher makes no claims concerning the validity of the information posted on RADIO ONLINE and will not be held liable for its use. No part of this material may be reproduced in any form, incorporated in any information retrieval system or otherwise redistributed without the prior written permission of the publisher.
---