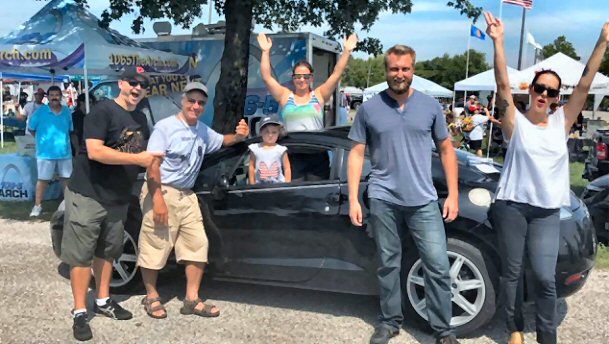 WARH-FM/St. Louis: 106.5 The Arch took on the 2017 Eclipse in St. Louis, and outdid themselves with better event coverage than the moon. Listener Kelly from Waterloo won a gently used 2007 Mitsubishi Eclipse when Spencer's Neighborhood broadcast live from Waterloo in the path of totality. When the moment of totality ended, the Arch played ''Total Eclipse of the Heart'' and gave away cash.
---
Copyright © 1989-2018 RADIO ONLINE ®

The publisher makes no claims concerning the validity of the information posted on RADIO ONLINE and will not be held liable for its use. No part of this material may be reproduced in any form, incorporated in any information retrieval system or otherwise redistributed without the prior written permission of the publisher.
---