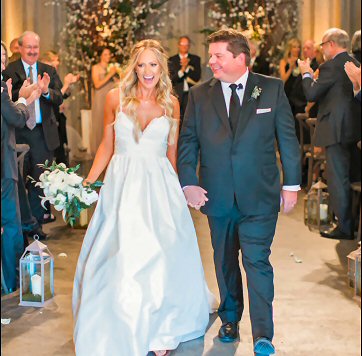 WSTR-FM/Atlanta: Radio personality and comedian Jeff Dauler of ''The Jeff & Jenn Show'' on Atlanta's Star 94.1, married Callie Riggs on Saturday, October 22 in a 5 o'clock ceremony at American Spirit Works in Atlanta. Jeff's co-ost Jenn Hobby served as a groomswoman and his good friend Ed Roland of Collective Soul was one of his groomsmen.
---
Copyright © 1989-2017 RADIO ONLINE ®

The publisher makes no claims concerning the validity of the information posted on RADIO ONLINE and will not be held liable for its use. No part of this material may be reproduced in any form, incorporated in any information retrieval system or otherwise redistributed without the prior written permission of the publisher.
---