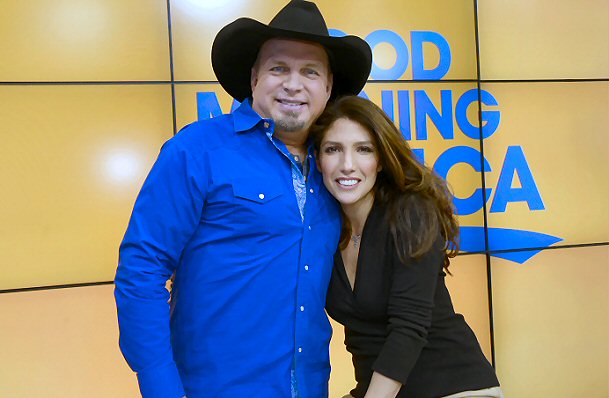 ABC Radio: ''GMA After Hours'' host Lynda Lopez sat down with Country superstar Garth Brooks to talk about his new box set -- including the new all-star version of the song ''Friends In Low Places'' being released for the song's 25th anniversary, his upcoming holiday record and what it's like to perform in NYC. Photo Credit: ABC/Ida Mae Astute.
---
Copyright © 1989-2017 RADIO ONLINE ®

The publisher makes no claims concerning the validity of the information posted on RADIO ONLINE and will not be held liable for its use. No part of this material may be reproduced in any form, incorporated in any information retrieval system or otherwise redistributed without the prior written permission of the publisher.
---