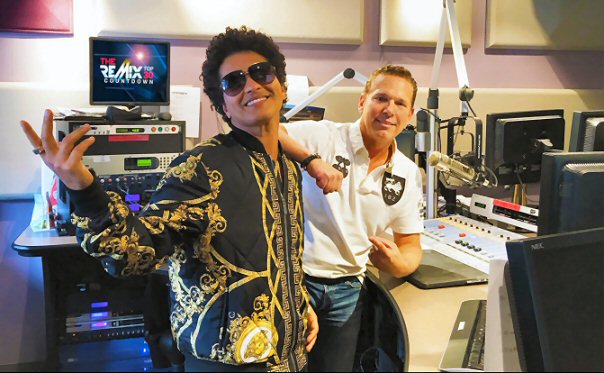 Premiere Networks: Bruno Mars will join Premiere-syndicated Hollywood Hamilton in studio as a guest on ''The Weekend Top 30''and ''The Remix Top 30'' this weekend, November 5-6. Bruno, whose highly-anticipated third album ''24K Magic'' is set for release on November 18, will discuss filming the title track's music video in Las Vegas. Pictured L-R: Bruno Mars and Hollywood Hamilton.
---
Copyright © 1989-2017 RADIO ONLINE ®

The publisher makes no claims concerning the validity of the information posted on RADIO ONLINE and will not be held liable for its use. No part of this material may be reproduced in any form, incorporated in any information retrieval system or otherwise redistributed without the prior written permission of the publisher.
---